MUSEUM OF HISTORY FOR THE

CONCHO VALLEY AND SAN ANGELO

650 million years ago the whole region was at the bottom of the ocean. More recent archeological findings indicate some 18,000 years of Native American occupation in the expansive West Texas region, beginning with the Paleo-American hunters of giant Ice Age mammals.

The Euro-American history of the area begins with 16th- and 17th-century Spanish exploration and the missions established for the semi-settled Jumano Indians. Some of these Jumanos made their way along the forks of the Concho River on expeditions to trade with Indian groups in central and eastern Texas. The name "Concho" (meaning "shell" in Spanish) comes from the plentiful freshwater mussels that inhabit the area's rivers and streams and produce the beautiful iridescent gems of all sizes and colors - especially the big purple ones (called "Concho pearls" by the early Spanish explorers.) The Concho Valley sits astride the junction of four ecological zones: the High Plains to the north, the Texas Hill Country to the south, the Rolling Plains to the east, and the arid Trans-Pecos to the west. Consequently, plant and animal life are highly diversified, including some 350 species of birds and about 50 species of mammals

By the mid-1800's, German immigrants began to accuire land in the Concho River region. The increasing need to protect California-bound travelers led to the establishment of Fort Concho in 1867. From then on, farmers, ranchers, and sheepherders all contributed to the settlement of Concho Country, with San Angelo (originally Santa Angela) becoming the county seat of Tom Green County in 1883.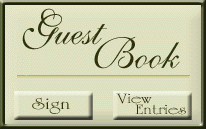 For more information and future plans for the

Museum of History of the Concho Valley and San Angelo

Contact

David Wood President of the Museum

at

325-657-4880